-->
Hong kong!!!(香港)
This page is about the different places you can visit in Hong Kong.
Hong Kong was formerly a colony of the British Empire, after the perpetual cession of Hong Kong Island from Qing China at the conclusion of the First Opium War in 1842. The colony expanded to the Kowloon Peninsula in 1860, and acquired a 99-year lease of the New Territories from 1898. Hong Kong was later occupied by Japan during the Second World War, until British control resumed in 1945. The territory was returned to China under the framework of the Sino-British Joint Declaration, signed between the United Kingdom and China in 1984 and marked by the transfer of sovereignty of Hong Kong in 1997, when it became a special administrative region of the People's Republic of China. If you have never been to Hong Kong,here is an image of Hong Kong: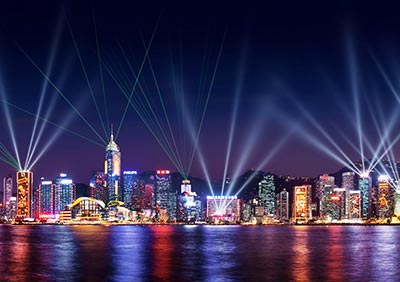 Here's a link back to where I found the picture click here
Lights - (Hong Kong 香港) from Alison Thomas on Vimeo.
This is a short video about Hong Kong.
Here are the places you can vist in Hong Kong:
Hong Kong Disney Land

Disneyland Hong Kong - Sony A7s Low Light Test from PowerUP Motion on Vimeo.

Hong Kong Disney Land(香港迪士尼乐园)is a theme park located on reclaimed land in Penny's Bay, Lantau Island. It is located inside the Hong Kong Disneyland Resort and it is owned and managed by Hong Kong International Theme Parks. It is, together with the Hong Kong Ocean Park, one of the two large theme park in Hong Kong. Hong Kong Disneyland opened to visitors on Monday, 12 September 2005. Disney attempted to avoid problems of cultural backlash by incorporating Chinese culture, customs, and traditions when designing and building the resort, including adherence to the rules of feng shui. The park consists of seven themed areas: Main Street, U.S.A., Fantasyland, Adventureland, Tomorrowland, Grizzly Gulch, Mystic Point, and Toy Story Land.

Ocean Park Hong Kong

A Trip to Ocean Park, Hong Kong from David Rusho on Vimeo.

(香港海洋公园) Ocean Park Hong Kong, commonly known as Ocean Park, is a marine mammal park, oceanarium, animal theme park and amusement park situated in Wong Chuk Hang and Nam Long Shan in the Southern District of Hong Kong. Opened in 1977. The theme park has various attractions and rides, including four roller coasters, and also animal exhibits with different themes, such as a giant panda habitat, rainforest and polar displays, as well as an aquarium featuring the world's largest aquarium dome.

Wetland Park

Birds of the Wetlands in Hong Kong from Neil Fifer on Vimeo.

Hong Kong Wetland Park(香港湿地公园) is a conservation, education and tourism facility, located at the northern part of Tin Shui Wai, in Yuen Long. The Wetland Interactive World has themed exhibition galleries, a theatre, a souvenir shop, an indoor play area (swamp adventure) and a resource centre. Wetland Reserve consists of re-created habitats designed for water fowls and other wildlife. The Wetland Discovery Centre, located in the Wetland Reserve, provides visitors more hands-on experience on local wetlands. Other facilities include Stream Walk, Succession Walk, Mangrove Boardwalk and three bird hides situated next to the fish pond, mudflat and riverside, leading visitors to venture habitats of wildlife such as fiddler crab, mudskipper and the rare black-faced spoonbill.